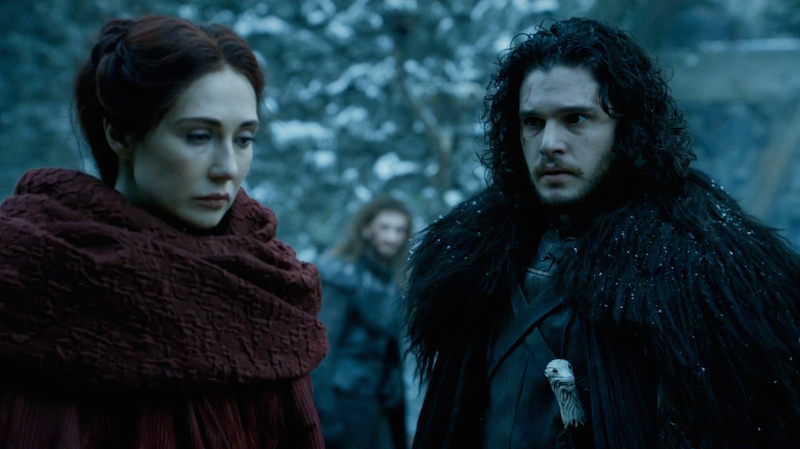 One of the most popular theories around Jon Snow's rumoured resurrection
in Game of Thrones season 6 is the Red Priestess Melisandre and her ability
to bring people back from the dead. While it is almost much confirmed that
Jon will feature in the upcoming season – thanks to leaked on-set images
and the GoT season 6's first official look that featured only Jon Snow.
However, it is still a mystery whether Melisandre would have a part to play in
his return. Well, HBO's yearender clip has added some weight to this theory
as it features the scene where Melisandre is seen telling Jon, "There's power
in you, do you feel it?" This surely suggests that there is some reason behind
folks at the network choosing this particular scene for their video.